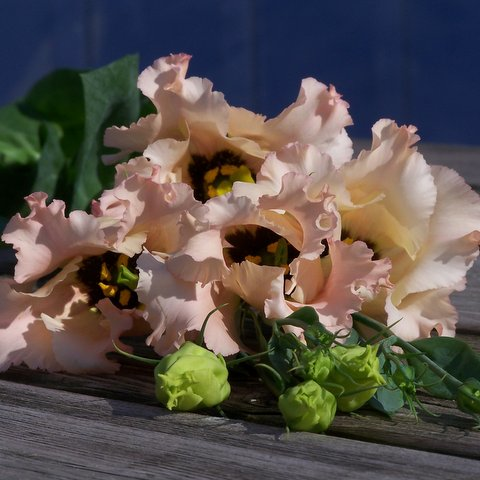 Lisianthus Falda Apricot
Unique flower shape
unique colour
attractive stem structure
long vase life
Available: all year round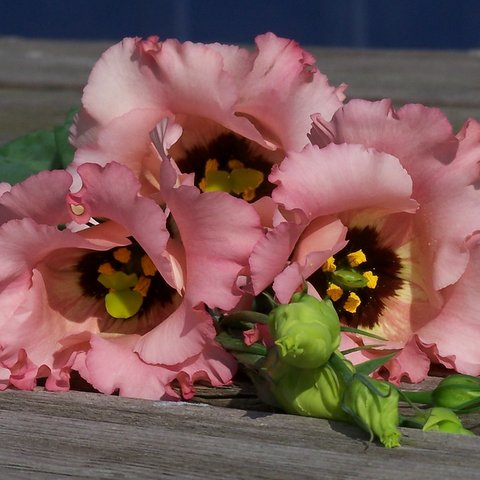 Lisianthus Falda Salmon
Unique flower shape
unique colour
attractive stem structure
long vase life
Available untill week 49/2020, after week 49 only available on request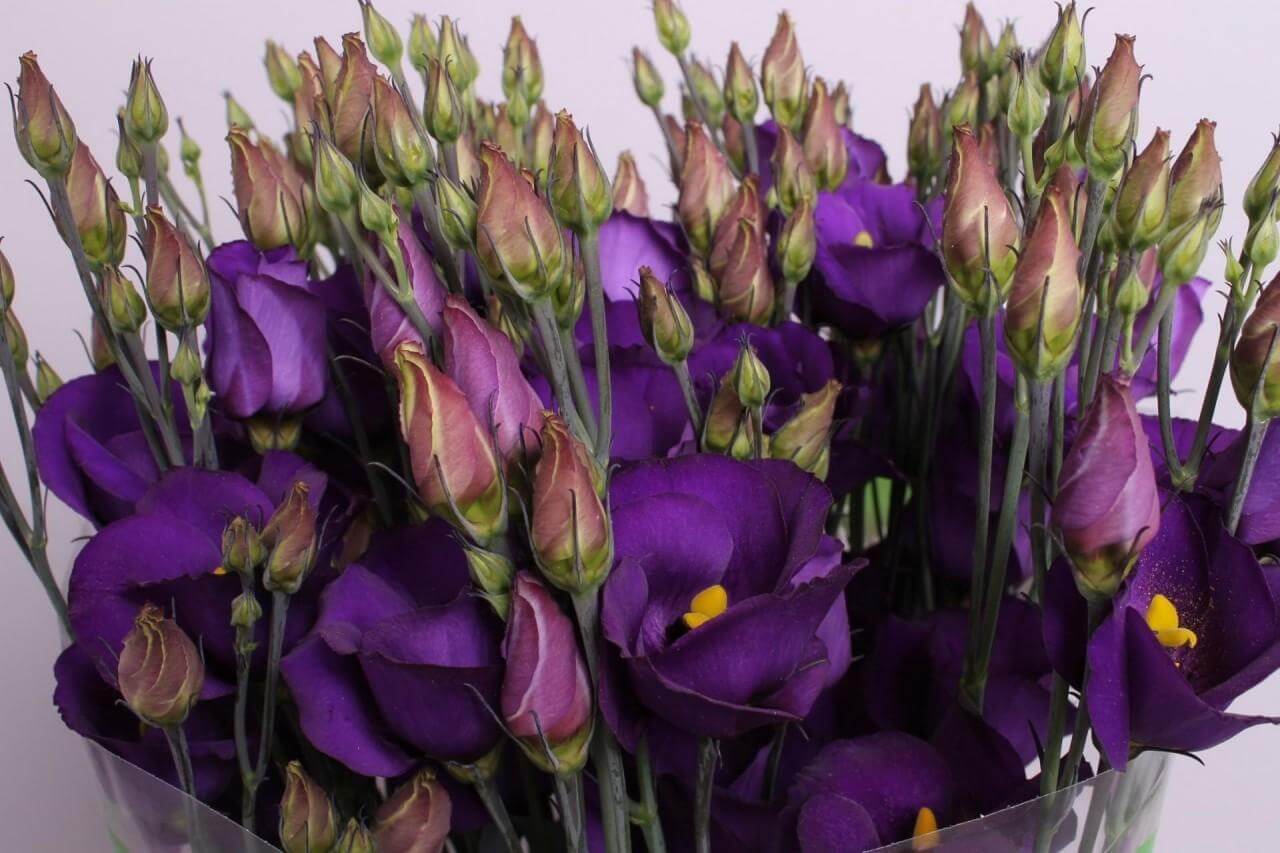 Lisianthus Piccolo Violet
improved variety in single-flowered blue
hard flower heads
stays rigid during transport and consumer phase
attractive stem structure
long vase life
Available: all year round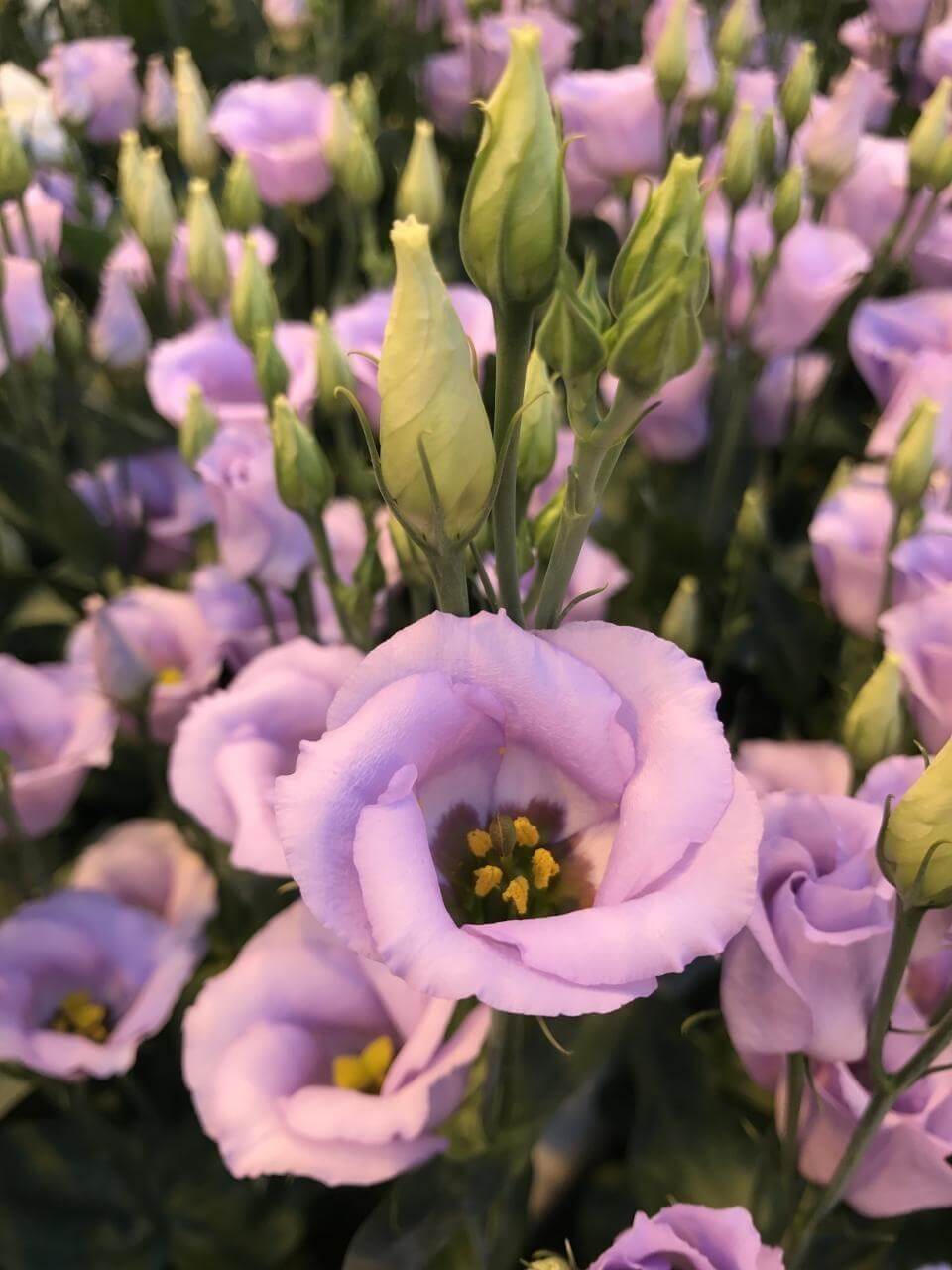 Lisianthus Piccolo Lavender
unique flower shape
unique colour
attractive stem structure
long vase life
Available: during week 10-40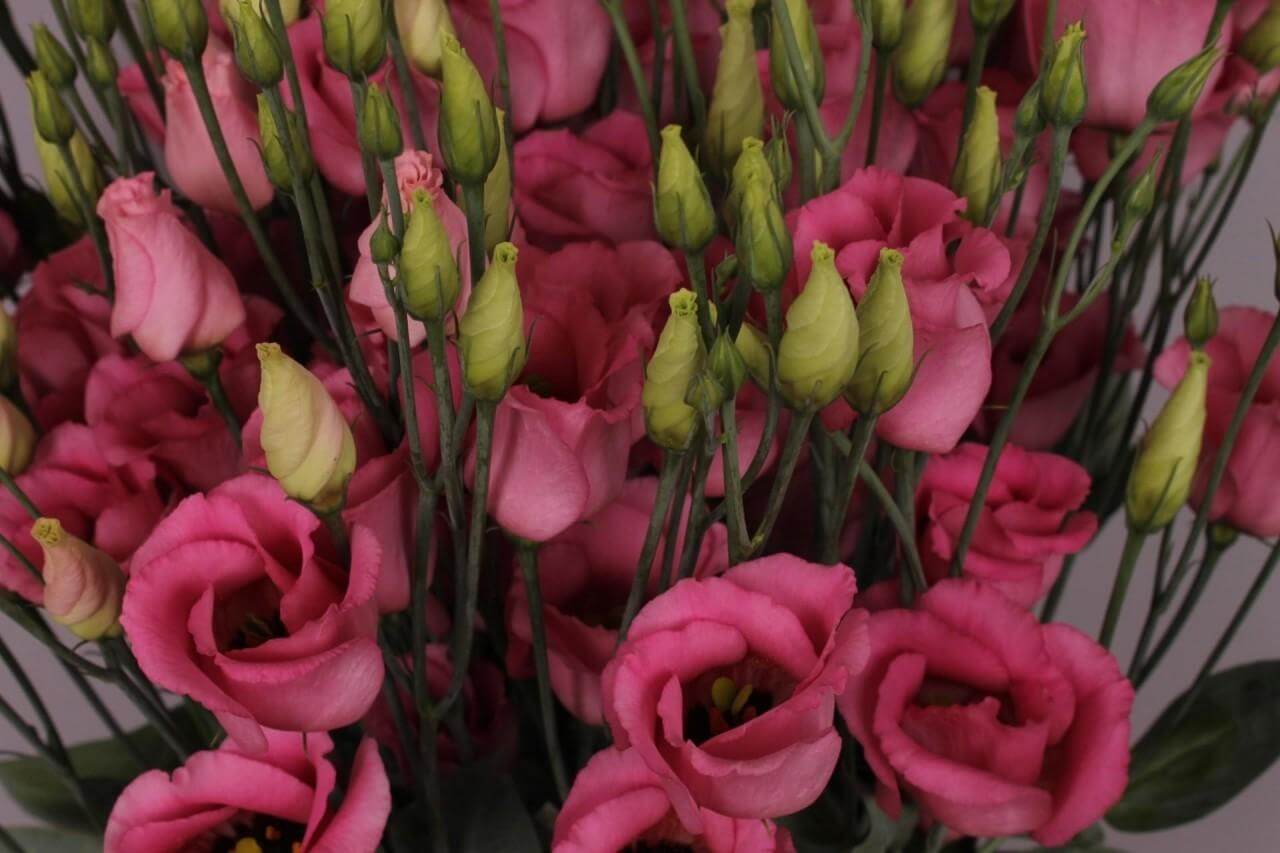 Lisianthus Piccolo Pink
unique flower shape
unique colour
attractive stem structure
long vase life
Available: As per week 50/2020 yearround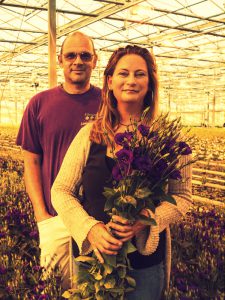 Flower XL, situated in Holland, is owned by Richard and Louise van der Ven and has been growing exclusive lisianthus flowers since 1995. Flower XL is established in 's -Gravenzande (nearby Rotterdam) on a prime location with an excellent infrastructure: airport, train-station and harbour are close at hand. Our nursery specialises in the following varieties:
-Piccolo Violet; a beautiful purple colour, which growers call "blue"
-Falda Salmon and Falda Apricot; gorgeous and exclusive varieties with jagged edges
-Vulcan White; als its name suggests, an attractive white variety.
-During winter months: Piccolo Lavendel and Piccolo Pink
Lisianthus is an authentic, natural flower that keeps well and can be used in a variety of floral decorations, ranging from bridal work and funeral flowers to attractive gift arrangements and single-bloom bouquets.
Flower XL made a conscious decision to grow its lisianthus flowers in a fair and sustainable way. In line with this policy, we have obtained MPS certification. MPS A certification means that trade buyers and consumers can be confident that the certificate holder complies with the most stringent environmental requirements. An A certificate is the highest level of certification attainable. (See https://www.my-mps.com/)
Since November 2020, we have also been MPS GAP and the add-on GRASP certified. With the MPS GAP certificate, we comply with requirements in areas such as traceability, environment, crop protection products and recall procedures. MPS-GAP is benchmarked against GLOBALG.A.P. and meets the FSI requirements.  The add-on GRASP recognises that our products are grown under good working conditions.
It is rare to find single-bloom bouquets delivered directly from the grower to the consumer online, so Flower XL offers this service through its lisianthus webshop!